Episode 70 - RoboCop with Kevin Page
Actor Kevin Page joins Matt to discuss his role as Kinney in the 1987 action film RoboCop. Kevin talks about having to choose between continuing theatre or taking the role and what it was like getting obliterated by ED-209 and becoming the most squibbed man in film history. Plus, Kevin tells us about using a robot for an art gallery he owned for a couple of years and his role as Stu Chermack on Seinfeld.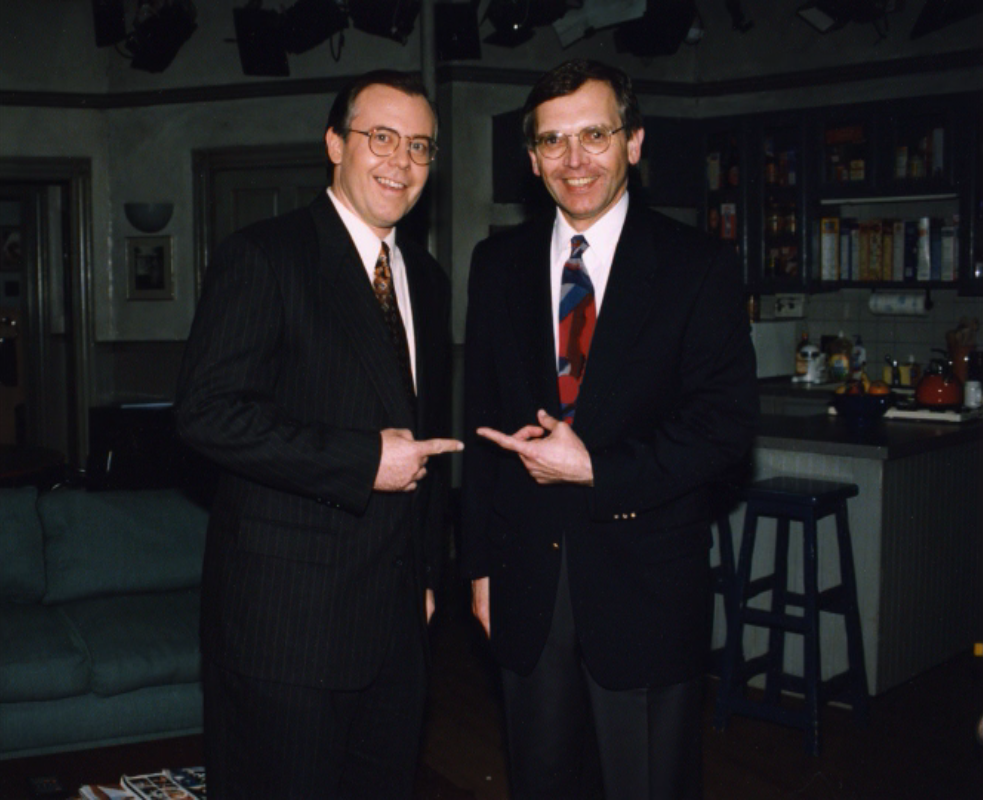 Kevin should feel good about his audition. Other than the fact that he's styled to look like him, there's really not much of a resemblance.
I had seen this picture years ago and I felt pure joy listening Kevin Page describing his actual on set experience...